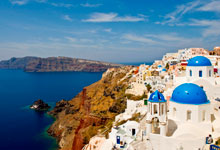 Adventures by Disney®, the leader in guided family travel, is pleased to announce the addition of two new destinations – Greece and Northern France – to its lineup of immersive family vacations.

"Greek Odyssey" – Athens, Santorini and Crete
The adventure begins in Athens where Greek mythology comes to life through moonlight storytelling at the Parthenon and sporting games at the home of the modern Olympics. Discovery continues on the volcanic island of Santorini where kids go feet-first into Greek grape stomping while adults enjoy a wine tasting at Volcan winery. After sailing the azure waters of the Aegean Sea, families travel to Crete and are immersed in mountain culture with local expert-led lessons in cheese making and Greek dancing.
"Espirit de France" – Paris, Normandy and Loire Valley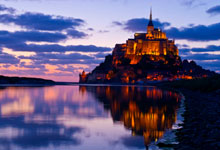 Perfect for families looking to experience the arts, this itinerary features a drawing activity in Monet's Gardens, a visit to Château du Clos Lucé, the last know residence of Leonardo da Vinci, and a private dinner at the Louvre in Paris. Experiencing a true taste of the French countryside, adventurers learn the art of brandy-making, enjoy a countryside bike ride and spend the night in an authentic Château. The itinerary also includes visits to Versailles, Mont Saint-Michel monastery and Omaha Beach.
In addition to the new destinations, Adventures by Disney will continue to offer unforgettable expeditions to Egypt as well as new enhanced itineraries to Australia, London and Paris, and the Galapagos Islands.